How to collect messages form originators with dynamic IP addresses
The default behavior of Syslog Watcher is to use IP addresses to identify syslog originators. This method does not work if originators have dynamic IP addresses. In this case, it is necessary to extract the originator ID from the message itself (according to the standard, an originator should indicate it there).

Click Configure (Main Toolbar) and select the Originator IDs group.

Click Add Address Range Rule

Set the range that covers all possible dynamic IP addresses

Specify the regular expression that extracts an originator ID

Apply the server configuration changes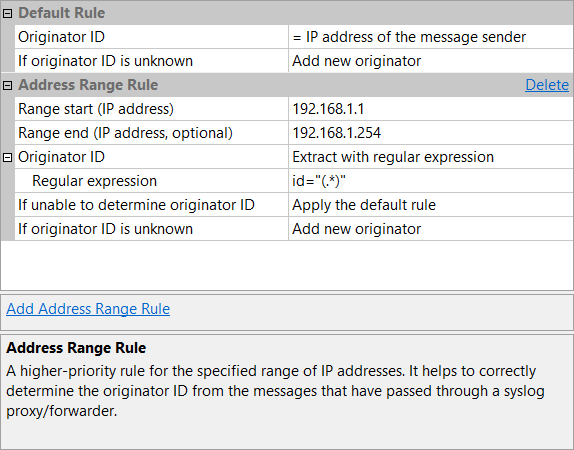 Configuration example
Related Articles

Syslog Watcher User Guide

Please visit https://docs.ezfive.com/syslog-watcher/ to read User Guide for Syslog Watcher 6.